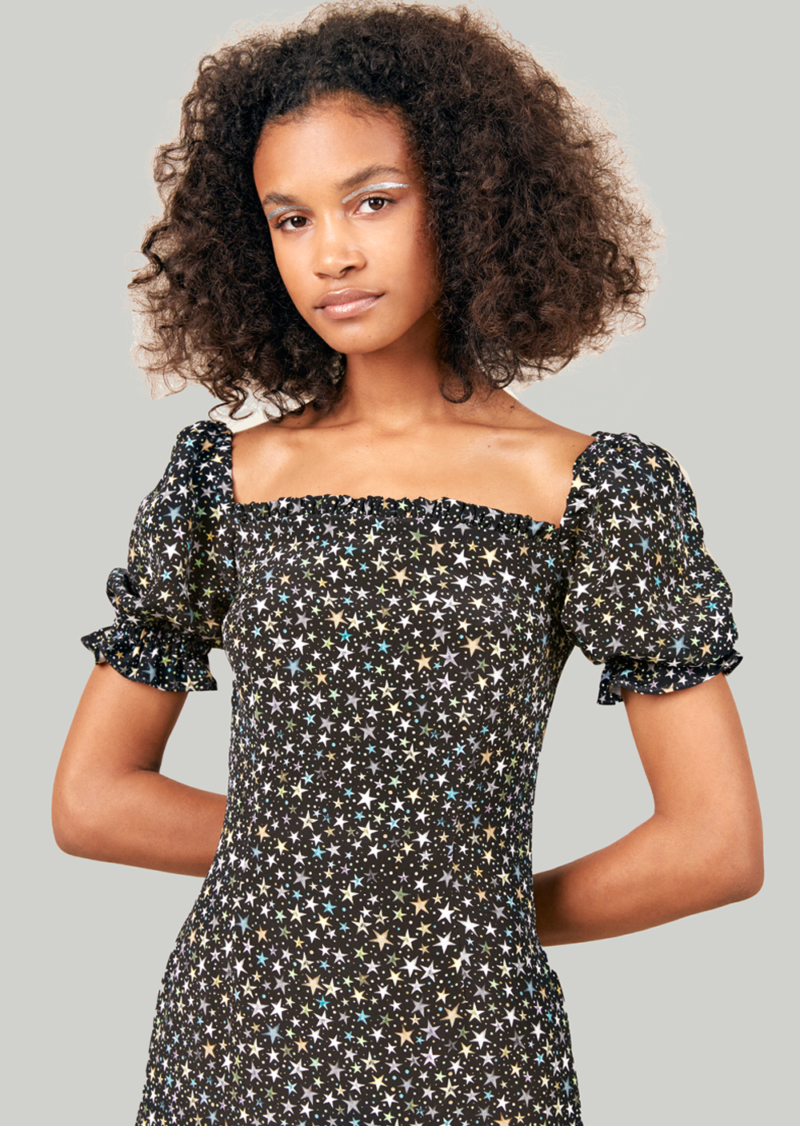 Anita Rachel Dress
Flattering squared neckline dress, with feminine puffed sleeves and pockets at the front. An extremely pretty dress that's easy to wear with flat or heeled shoes. Darts on the bust and zip along the back makes it true to size.
The Rachel dress comes in the Anita Print. Anita Pallenberg is best known as the unofficial sixth Rolling Stone, she influenced the style and music of the Rolling Stones.
Olivia was inspired to create this print after reading an article written by close friend Marianne Faithful: 'morning, when I wake up, I read a poem that makes me think about her, Sara Teasdale's There Will Be Stars. It speaks to me so much about her [reads]: "There will be stars over the place forever, though the house we loved and the street we loved are lost… there will be stars forever, while we sleep."
The Anita print embodies rock legends, friendship and stars that will always shine.
100% Heavy Crepe De Chine
Dry Clean Only